Annoncé il y a déjà quelques semaines, le trio electro pop Perfume sortira son prochain album le 2 octobre 2013. Intitulé LEVEL3, il s'agit du premier album depuis la signature du groupe chez Universal Music Japan. Il sera disponible en deux éditions et proposera 14 pistes dont des inédites tels que Party Maker. Un premier teaser vidéo a déjà été révélé il y a peu.
Pour marquer dignement la sortie de cet album, les demoiselles de
Perfume
ont lancé un nouveau concours de danse,
2nd Perfume Dance Contest ~Miseyo, LEVEL3~
, qui se déroulera le 26 octobre au Miel Parque de Tokyo. La chanson choisie pour ce concours n'est autre que
Spending all my time
. Le concours sera divisé en trois catégories :
Kiyomi
,
Sou
et
International
.
Dans la catégorie
Kiyomi
, les participants devront reprendre la chorégraphie de la chanson choisie, à la moindre expressions près, en gros, entrer entièrement dans la peau des membres, contrairement à la catégorie
Sou
qui elle autorisera les participants à effectuer leurs propres pas de danse pour offrir la chorégraphie la plus originale. Enfin la catégorie
International
sera exclusivement ouverte aux étrangers. Si vous aimez la danse et
Perfume
, c'est le moment de tenter votre chance.
Les gagnants de chaque catégorie auront l'opportunité de danser aux côtés du groupe ! Pour plus d'informations, nous vous renvoyons à la page officielle du concours :
2nd Perfume Dance Contest ~Miseyo, LEVEL3~
.
Pour revenir à l'album, retrouvez tous les détails le concernant ci-dessous. Vous pouvez d'ores et déjà le pré-commander sur
CDJapan
!
[CD]
01. Enter the Sphere
02. Spring of Life (Album-mix)
03. Magic of Love (Album-mix)
04. Clockwork
05. 1mm
06. Mirai no Museum
07. Party Maker
08. Furikaeru to Iruyo
09. Point
10. Daijobanai
11. Handy Man
12. Sleeping Beauty
13. Spending all my time (Album-mix)
14. Dream Land
[DVD]
* 1mm -Video Clip-
* "Zutto Sukidattanjake ~Sasurai no Men Kata Perfume FES!!" Memorial
* "Perfume no Tada Tada Radio ga Suki Dakara Radio!"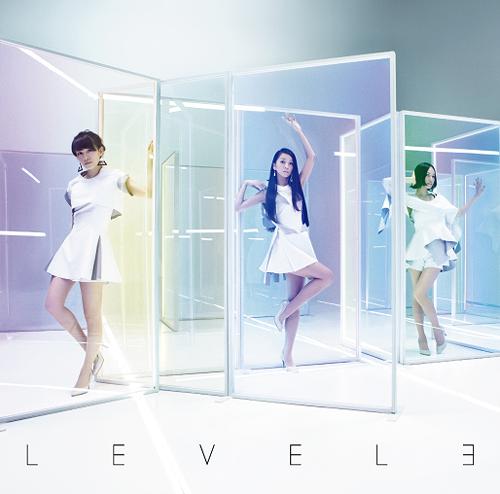 [CD]
01. Enter the Sphere
02. Spring of Life (Album-mix)
03. Magic of Love (Album-mix)
04. Clockwork
05. 1mm
06. Mirai no Museum
07. Party Maker
08. Furikaeru to Iruyo
09. Point
10. Daijobanai
11. Handy Man
12. Sleeping Beauty
13. Spending all my time (Album-mix)
14. Dream Land
Source :
Perfume Official Website